Our Systems
An Integrated Management System
Flexibility to respond quickly to any changes or challenges.
Why GLOCO
We don't make one-for-all systems, we specialize them for your speciality.
Investor Relations
Market Overview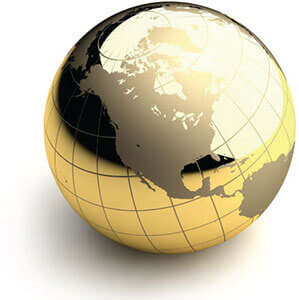 We are living in the age of wonders, where Information & Communication Technology (ICT) makes marvel possible. It shortens our distance, clarifies our messages, improves our decisions, aids our knowledge incompetency, and above all... it can SAVE LIVES.

The competition among global healthcare institutions no longer ceases at medical advancement. Today, they also compete on complementary edges that would help them to win distinction, such as a streamlined Business Process administered by a state-of-the-art ICT system.

HMS market is extremely optimistic for as long as health is concerned and patient care is prioritized. Given the unique success factor, GLOCO humbly foresees to minimize the risk factor by optimizing the strengths of:


18 years of build-from-ground experience, and a local operational channel that allows adaptation & customization in accordance to the local disciplines & practices;
Talented teams consist of both Medical & IT specialists, where GLOCO HMS is able to meet both medical and administration users' expectations;
GLOCO's industrial know-how is of the essence, where the system is designed to meet to user's intuitiveness, and we continue to learn and adapt to changes;
Comply to international health standards (HL7 & DICOM), the flexible design of GLOCO encourages seamless interoperability with various medical equipment & systems
What Clients say?
We Value The Quality First
Get in Touch with us
Connect with GLOCO
SINGAPORE OFFICE
GLOCO SINGAPORE PTE LTD
20 Maxwell Road, #09-01B Maxwell House, Singapore 069113.
Email : infoSG@gloco.com | Tel : 1800 888 6008
Fax : 65 - 65365835

MALAYSIA OFFICE
GLOCO MALAYSIA SDN. BHD
A-G-13A & A-01-13A, Block A, Merchant Square,
No.1, Jalan Tropicana Selatan 1,
PJU 3, 47410 Petaling Jaya,
Selangor Darul Ehsan, Malaysia.
Email : infoMY@gloco.com | Tel : 1300 88 6008
Fax : 60 - 378830990

GLOCO MALAYSIA SDN. BHD
15, 2nd Floor, Persiaran Bayan Indah,
11900 Pulau Pinang, Malaysia.
Email : infoMY@gloco.com | Tel : 1300 88 6008
Fax : 60 - 378830990
INDONESIA OFFICE
GLOCO INDONESIA
Rukan The Fifty No. 7,
Jl. Arteri Kelapa Gading Kel. Pegangsaan 2,
Kelapa Gading - Jakarta Utara 25512.
Email : infoID@gloco.com
USA OFFICE
GLOCO CORPORATION LLC
135 Neery Road, Brevard, North Carolina, 28712-3151, USA.
Email : infoUS@gloco.com | Tel : 001(828) - 712 - 0168
Fax : 001(828) - 884 - 2299


CANADA OFFICE
GLOCORP
INC208 Queens Quay West, Suite 1810, Toronto,
Ontario M5J 2Y5, CANADA.
Email : infoCA@gloco.com | &nbspTel : 001(416)368 - 1798
Fax : 001(416)368 - 1798


THAILAND OFFICE
GLOCO THAILAND CO., LTD
60/1 Monririn Building, Room A202,
2 Floor, Soi Phaholyothin 8, Phaholyothin Road,
Samsen Nai, Phaya Thai, Bangkok 10400
Email : infoTH@gloco.com
GLOCO TOLL-FREE
Set an appointment with our consultants to experience GLOCO Products
Copyright © 2015-2020. All rights reserved.