An Integrated Management System For Your Entire Process
GLOCO Oncology Information System provides the ultimate administrative and filing solutions for your cancer centre/hospital. This reliable healthcare system eliminates all the hassle in paper registration, keeping track of medical records, prescriptions, queue systems and callings. GLOCO OIS's ease of use will highly enhance your clinic's business edge with automation, efficiency and accuracy.

With more than 18 years of experience in providing healthcare systems, GLOCO is a leading supplier in the healthcare system industry. GLOCO System has helped ease administration and filing in numerous hospitals and clinics across the nation and has been part of several successful projects executed by Malaysia's Ministry of Health (MOH).
The Way It Works
In today's information age, information sharing has many advantages. The flexibility of sharing information with other applications and systems, whether it is internal, business to government or even business to client, offers dynamic solutions to complex healthcare situations.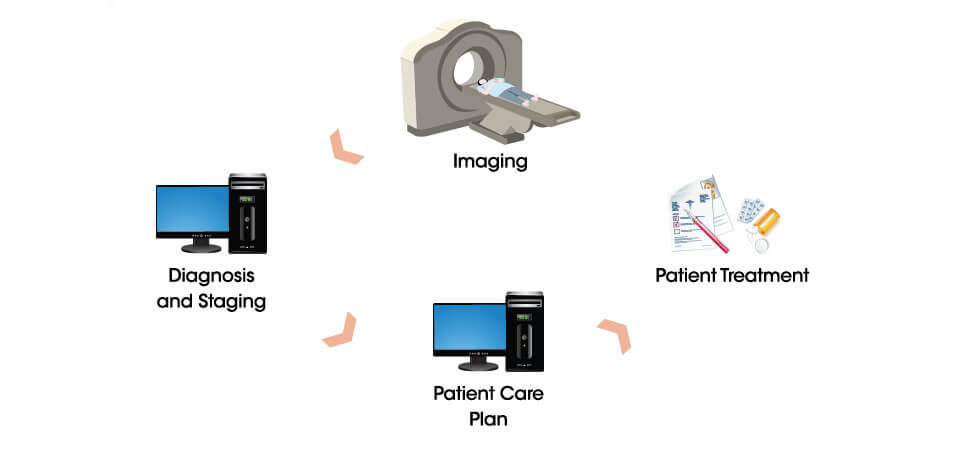 Multi-Touch Function
Plan and view your reports via touch function
Rotate and zoom into patient's notes, images or x-ray
Navigate between visit records with the swipe of a finger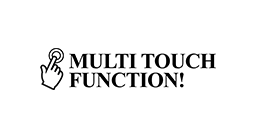 Hassle-Free Setup
Whether you are a single consultancy or a multi-outfit, GLOCO easily accommodate to your needs.
Simple network setup for single
consultation room
Scalable up to several work stations to accommodate multiple consultation rooms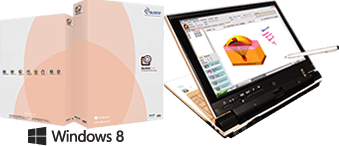 MIMS Intergrated
MIMS INTEGRATED containing the following core Decision Support Modules:
Drug Information
Drug Interaction
Duplicate Alert
Duplicate Health Interaction
Duplicate Allergy Interaction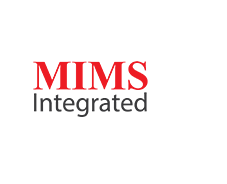 Key Features

Medical Oncology
Chemotherapy Regimen
Chemo Pro Forma
Queue Management
Supports multiple doctors queue
Patient real-time queue status
LED TV Real-time queue
display (optional)
Diagnosis and Staging
Drugs inventory and management
Allow manual staging
Tumor measurements
Tumor markers
Treatment Care Plan
Schedule for surgery, chemotherapy and radiotherapy
Nursing Module
Medication charting
Nursing admission assessment
Flow assessment and interventions
Patient Label printing
Nursing record
Radiation Oncology
Radiation Prescription
Treatment Planning
Simulation
Patient Management
For registration of patients and their particulars, such as address, telephone numbers, company, insurance
details etc.
Generates unique Medical Record ID in internationally acceptable format
Patient identifications via IC No, Name, Phone Number, Address and etc
Appointment Management
Provides seamless interface between doctor and patients
Patients' appointments
Collection reports and
accounts receivables
Doctors' working hours
Create, modify, transfer and cancel patients' appointments
SMS Reminder
Account
General Ledger
Accounts Receivable
Accounts Payable
Financial Reports (P&L, Balance
Sheet, Trial Balance,
Aging Reports)
HL7 Interface Engine
Integration with laboratory systems
Integration with radiology systems
Pharmacy
Real-time Online linking from prescription to pharmacy
Send grouped patients SMS
In-and Out patient pharmacy billing
MIMS Integrated
Low Stock Alert
Medical Records
Compiles Medical Records (MR)
from every department
Option of Centralized or
Decentralized MR Data
Multiple Access Points – Allows Sharing of MR Data
Easy Retrieval of Patients'
MR History
Off-Site Remote
Access Permissible
Ward/Day Care Management
Create categories according to:
OIS images comparison
(before & after)
Traces bed history
Inventory
Detailed Inventory Analysis including:

Inventory On Hand
Low Stock Alert
Costs and Stock Valuation
Purchase Order
Stock Transfer and Adjustments
Barcode Label
Cumulative OIS history
Proposed patient's treatment
Documents and sample identification
Patient Barcode WristBand
Instant access to patient records
Patient verification
Improve patient safety
Faster admission and treatment
Operation Theatre
Comprehensive Details on Surgery, Anesthesia and Operation Theatre
Detailed Inventory Analysis including:

Surgery Team
Inventory On Hand
Low Stock Alert
Pre and Post-Surgery Details

Linked to Billing
Linked to Ward, Store and Pharmacy
System Administration
Cumulative OIS history
Proposed patient's treatment
System Error Log
Operation Theatre
Requisitions for Laboratory, Pharmacy and Radiology
Laboratory Test Status Entry
Radiology Test Status Entry
Chemotherapy Status Entry
Dietary
Cumulative OIS history
Automatic Routing to Kitchen
Choice of Diet Menu
Linked to Billing

Images Care
Endoscopy, Ultrasound and Echocardiography
Video Recording, Image Capturing with Video Compression
Offline Image Analysis
Report Customization
Visit Comparison
Patient Medical Records Tracking
Executive Information Summary
View any Critical Reports Online in Real-Time at anytime and anywhere
Via PDA or any devices that have internet connectivity
Increase Transparency
Enhance Decision Making
Fixed Assets
Depreciation Process
Asset Management
Asset Movement
Payroll
Automated Payroll Process
Automated Statutory Deductions
Employee Management and History

Copyright © 2015-2020. All rights reserved.